Petals Panties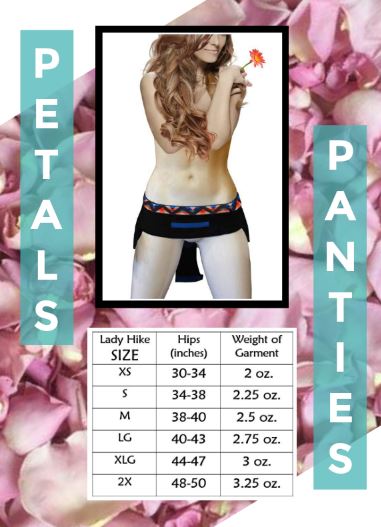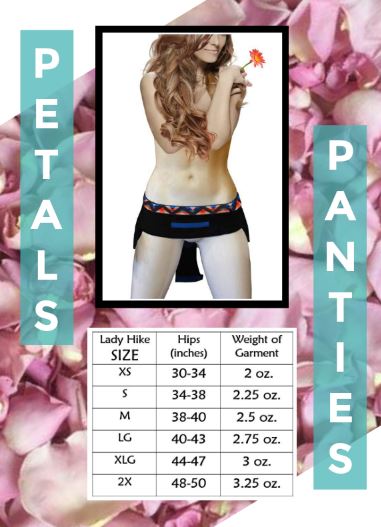 Petals Panties
Petals Panties by Lady Hike
Be sure to watch my short video about these!
Ingenious front opening panties allow you to urinate STANDING UP. With Petals under your dress or skirt, you will be relieved without ever being exposed.
These are the newest version (#3) of our Revolutionary Petals, made of a lightweight, soft, breathable, quick drying, moisture wicking, antimicrobial fabric and secured with snaps.
Sizes XS, S, M, LG, XL, 2X, 4X
(WATCH VIDEO BELOW)
Designed to stay in place during strenuous activities, with Petals you will be relieved without being exposed.
Sizes XS, S, M, LG, XL, 2X, 4X
(Patent Pending)