Free Bird Leggings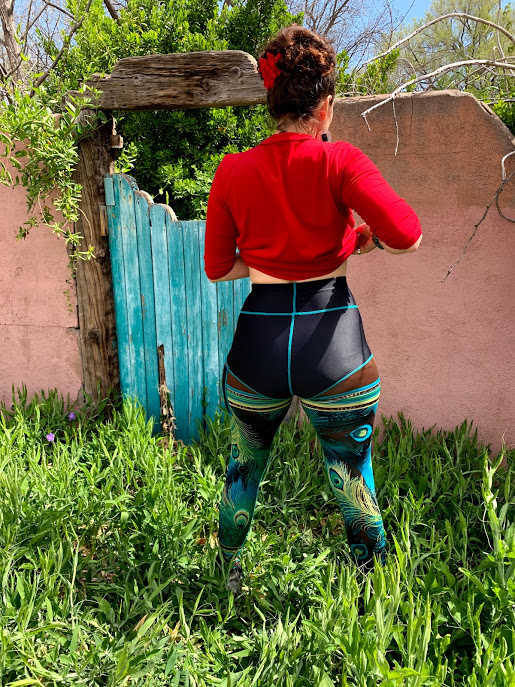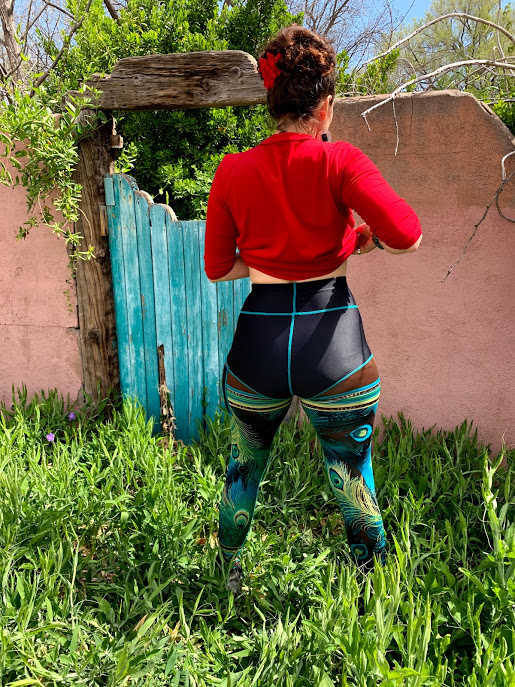 Free Bird Leggings
2 for $30!!! MUST PURCHASE TWO for ORDER TO BE COMPLETE!
The first ever leggings from Lady Hike feature smart paneling. The top, black fabric is a high-end compression material that lays smoothly against your tummy for a flattering shape. Our unique cut accentuates lovely lady curves! The lower patterned portion is made of a lightweight spandex that keeps you cool for your active lifestyle. We placed an extra-large pocket on the side for your phone. You are sure to stand out in the crowd with our wild child, peacock design!
These are high-waisted leggings, designed to worn at the natural waist, which is usually three inches above your navel. Please measure yourself when ordering our one-of-a-kind Lady Hike items!