Leg Ins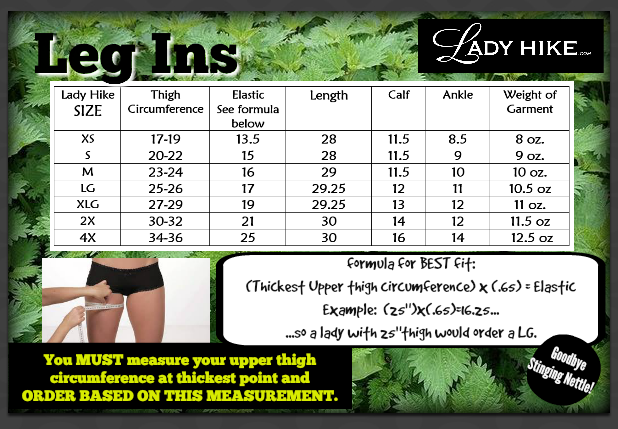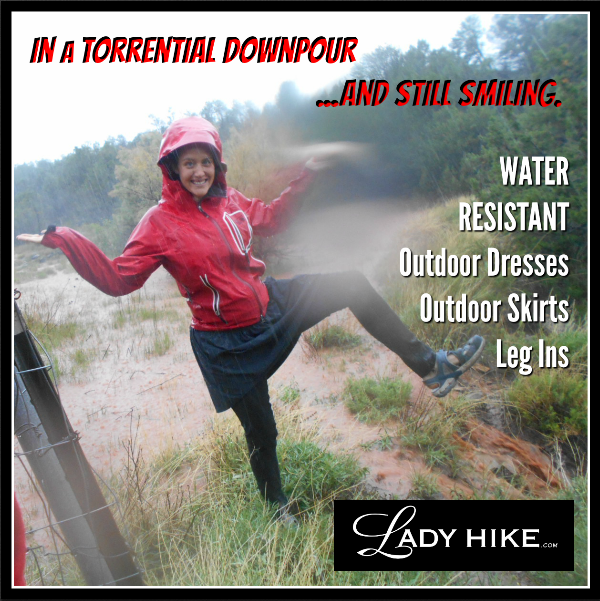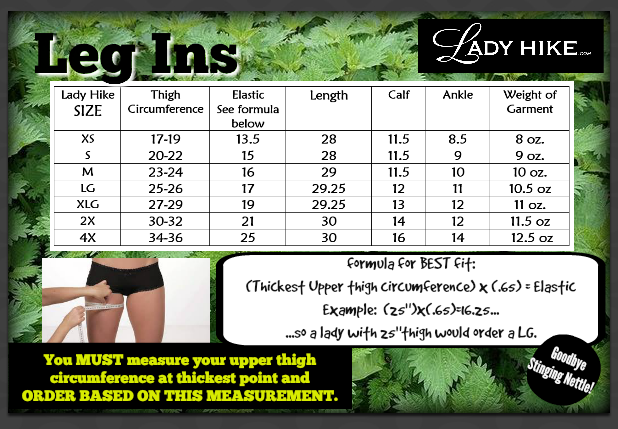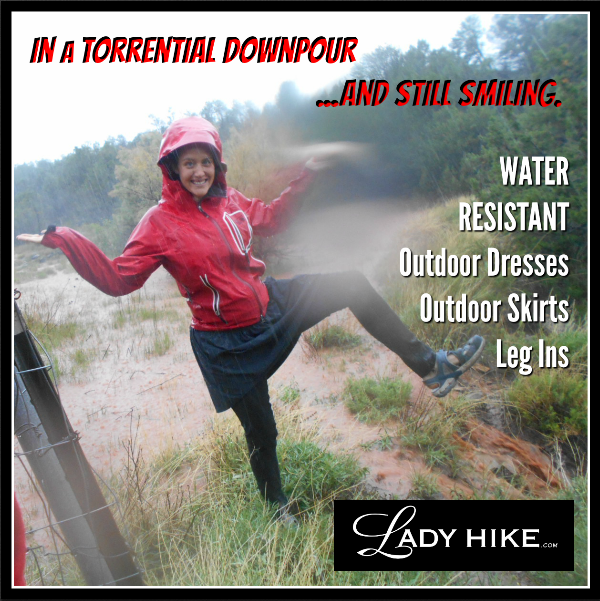 Leg Ins
That's right, just put your Leg In.
WATCH VIDEO BELOW

These outdoor thigh-highs are made to be worn under your Lady Hike Dress or Skirt and accommodate our signature Petals Panties.
When you "gotta go" and the temperature drops, your pants don't have to! Three solid bands lines of silicone keep your Leg Ins securely held atop your lovely lady thighs. The favorite feature of our Leg Ins is the chic, above the knee zipper that travels down to your ankle, allowing easy removal over your favorite outdoor footwear.
AMAZING STRETCHABLE AND WATER REPELLANT FABRIC
This item is available in black.
Sizes XS, S, M, LG, XL, 2XL
Perfect for Hikers, Campers, Runners, Bikers, Horse Riders and Motorcyclist who want to utilize Lady Hike's revolutionary clothing system.
PLEASE USE OUR
UNIQUE SIZING CHART
TO ORDER YOUR LEG INS!